Sandakan Kudat Forum
Oh My VIDEOS
Kudat Gong
Tamu Kudat
Kudat Golf
Global News
Homestay
Taguig News
Bantay Condo
Cock Breeders
New Items
Gadget For Sale
Two Seasons Resort



Boracay
Bucas Grande
Caramoan
Calagua
Gubat Bay
Siargao
Palawan
Tubbataha
Itbayat
Sabtang
Irian Jaya
Lembeh
Banggi Island
Sandakan
Kota Marudu
Kinarut


SHOPPING BOY.COM Announces a Service
Dear Philippine Resident,
You Tell us what Legal Items to Purchase in USA & On your behalf We will buy it and We send it to the Philippines
we will ship Any Legal items from USA to Philippines You can pay the Seller Direct or We can Pay the seller for you provided you pay us first by using Western Union
1.If you reside in Metro Manila (Please pick up the Item in Kalookan)
2.If you Reside Outside Metro Manila (it will be ship to you - door to door)
3. We can also consolidate all your items in 1 box so you pay only 1 shipping fee provided its not over 85 lbs per box (Anything Over it will break the box)

Our Service Fee + Shipping Fees We charge 20% of the Total Purchase price
$60/Box For Metro Manila
$75/Box For Provincial Delivery
Our Maximum Weight is 85 lbs Per Box
Sincerely Giuseppe Deetan
ShoppingBoy.COM (Under Construction)
email us at: SabahPhilippines@Gmail.Com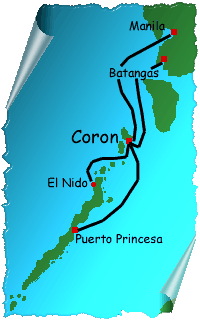 Tropical Paradise of Palawan Islands
PALAWAN.COM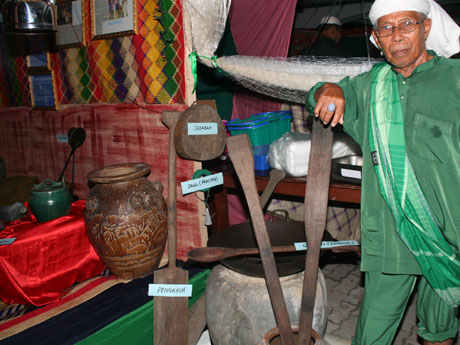 Tamu Kudat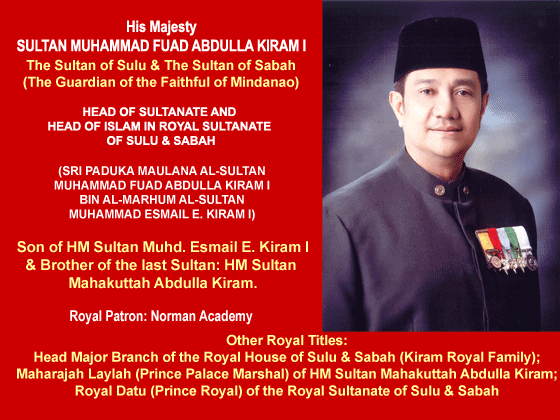 ******************

In the case of Malaysia she illegally annexed North Borneo Sabah to her territory without the knowledge and consent of the Sultan of Sulu North Borneo Sabah. Malaysia does not own Sabah. She is only paying rental until now. So she must return Sabah to the Sulu Sultanate. In the case of the Philippines, she must return the Sulu Archipelago to the Sultanate of Sulu North Borneo Sabah because she does not own the territory based on the December 10, 1898 Treaty of Paris. We have illegally exercising sovereignty over an independent and sovereign state.






************************


Brunei Sultan's gift to his Cousin Sultan of Sulu North Borneo Sabah

North Borneo, or Sabah, was part of the mighty sultanate of Sulu, which, at the height of its power in the 16th century, covered Sulu, Tawi-Tawi, Basilan, Zamboanga del Sur, Zamboanga del Norte, Sibugay and Palawan.

Per Idjirani's paper titled "The Sabah Claim and The Vision of a Community of Peace and Prosperity," the sultanate acquired North Borneo in 1704, when the Sultan of Brunei ceded the territory to the Sultan of Sulu after the latter helped quell a rebellion instigated by the former's half-brother.

With the 1878 lease agreement, the British North Borneo Company paid rent in the amount of 5,300 Mexican gold pieces to Sultan Ahlam's four royal sons until 1936.

Payments suspended

Sultan Jamalul Kiram II (the 32nd Sultan of Sulu) died in 1936, and from that year to 1950, the payments were suspended.

The then British consul in Manila recommended that payments be stopped following then President Manuel L. Quezon's declaration not to recognize the sultan's successor.

The situation dragged on until the outbreak of World War II. It was only in 1950 that Sultan Punjungan Kiram, crown prince of the sultanate at the time of Sultan Jamalul Kiram II's death, went to the British consulate in Manila to demand that payments be resumed.

Mackaskie Judgment of North Borneo Sabah Court

The heirs of Sultan Jamalul Kiram II also filed a case in the Sessions Court of North Borneo in Sandakan, and the court eventually mandated the British company to resume payments.

In what is now known as the 1939 Mackaskie Judgment, the court also named the nine principal heirs of Sultan Jamalul Kiram II -- Datu Punjungan Kiram, Datu Esmail Kiram, Dayang Dayang Piandao Kiram, Dayang Dayang Sitti Rada Kiram, Princess Tarhata Kiram, Princess Sakinur-In Kiram, Dayang Dayang Putli Jahara Kiram, Dayang Dayang Sitti Mariam Kiram and Mora Napsa.

It likewise declared Punjungan Kiram administrator of the territory.

The British North Borneo Company resumed the payments in 1950 until 1962.

In 1963, when then peninsular Malaya established the Federation of Malaysia that included North Borneo, the rights of the British company were transferred to the government.

The new government of Malaysia thus assumed the annual lease payments, and the currency was changed to 5,300 Malaysian ringgit.

Sabah not for sale

There have been many attempts over the past 40 years to settle the Sabah claim, which boils down to ownership and the interpretation of the 1878 lease agreement.

In 1993, for instance, discussions between President Fidel V. Ramos and Malaysian Prime Minister Mahathir Mohamad led to an agreement to form the Sulu-Sabah Development Foundation, which was to be funded jointly by the two governments.

The foundation, however, was never formally organized.

And then in 1998, the political secretary of the Malaysian Embassy in Manila advised then Crown Prince Esmail Kiram of the desire of the Malaysian government to pay $5 billion to settle the Sabah claim.

Under the proposal, about $2 billion was to be used to develop the Sulu archipelago, and $3 billion was to be distributed to the heirs over a period of time.

But Esmail Kiram rejected the offer, saying it would betray the interests of the sultanate's constituents. He also reiterated that Sabah was not for sale.

In September 2002, President Gloria Macapagal-Arroyo ordered that the Legislative-Executive Advisory Council on Sabah be reconstituted to again discuss issues related to the claim.

Then in September 2004, the Interim Supreme Royal Ruling Council formed by Sultan Jamalul Kiram III formally requested the United Nations for an immediate resolution of the claim.

Still unresolved


*******************************









Kudat is a town in Northern Sabah Borneo
You can reach Kudat from Manila International Airport by flying into Sandakan City with Asian Spirit Airline
and 7 hours by Car going North of Sandakan City - Sandakan City to Kudat Town is 453 km


Kudat is 453 Kilometre from Sandakan City. About 7 Hours drive by Car.

Get around You can go by taxi, self-drive or with a tour agent. Four-wheel drives and saloon cars with permits are stationed near the Indian Restaurant opposite the Health Clinic in Kampung Air. Four-wheel drives can take between 7-8 passengers at RM20.00 - RM25.00 per pax return, while saloon cars take up to 4 passengers and charge RM240.00 for a return trip to Simpang Mengayau. Check with the Car Rental services for their charges

***********************


| | |
| --- | --- |
| Malaysia is Falling Behind Philippines | |








By Eric Ellis

One of Australia's key partners in Asia is struggling. Given the way its leaders have taunted Australia over the years, schadenfreude at its plight would be understandable. But this should be resisted, for if Malaysia stumbles, the effects may ripple across the region.

Erstwhile sponsor of the Carlton Football Club, a cash cow for the Australian education sector, Australia's 10th largest

trading

partner and a champion of ''Asian values'' - whatever they are - Malaysia seems to be brimming with sky-is-falling Chicken Littles. And their analyses are alarmist; ''failed state'', ''deep pit'', ''national decay'', ''ocean-going corruption'', ''useless mega-projects''.

While some of these could be used to describe the

Delhi

Commonwealth Games - a massive undertaking Malaysia successfully pulled off 12 years ago by the way - it is about a country oft-regarded as an Asian success, whose rampant economy inspired a cockiness among its leaders to take racially tinged potshots at the ''decadent and immoral'' West, and at Australia in particular.

And then there was the International Monetary Fund and the World Bank to demonise, indeed anyone its mercurial then prime minister Mahathir Mohamad didn't like on any given day. And there was 23 years of it, the Mahathir monopoly on Malaysian power.

So what's prompted such painful hand-wringing from a tigerish economy that likes to boast how it ditched traditional models to virtually promise endless riches? The answer is some of the nastiest foreign direct investment (FDI) statistics an Asian economy has served up in a generation.

FDI into Malaysia slumped dramatically last year, falling a whopping 81 per cent. In 2009, Malaysia took in just $1.38 billion of new

investment

, barely enough to build a half-decent bridge in a land where pork-barrelling infrastructure projects are de rigueur. By contrast, India averaged almost double that in any given month. Malaysia's FDI take was even less than that lured by the Philippines, long the region's economic basket case.

This worries Malaysians greatly. For all of Mahathir's bluster, he was careful to suck up to big business, and his less-poisonous successors since 2003 have done much the same. Foreign investment underpinned the Malaysian ''miracle'', transforming sleepy Penang into an Asian Silicon Valley and industrialising the Klang Valley that surrounds Kuala Lumpur to OECD levels, with $40,000 a year average incomes to match.

So has the sky fallen in? Some of the fall can be explained by the 2008 ''trans-Atlantic financial crisis'', as many like to call it in Asia. Malaysia's reliance on foreign investment made it one of Asia's most globally connected countries. So when

Europe

and North America tightened their belts after the subprime meltdown, Malaysia naturally was jolted. But the same external dramas affected just as connected Thailand - which endured a crippling political crisis to boot - and more so globalised Singapore, and both far outperformed Malaysia in ongoing FDI, as did Indonesia.

Malaysian fingers point at Prime Minister Najib Tun Razak and his on-again, off-again will to reform a lop-sided economy Mahathir tilted to favour his bumiputra franchise, the ethnic Malays who comprise about half Malaysia's 28 million people.

Mahathir advantaged Malays with an aggressive ''new economic policy (NEP)''. Mahathir's thinking went that Malays were less commercially inclined than their compatriot Chinese and Indian Malaysians and thus needed the state's help. The NEP's affirmative action aimed to lift Malays out of poverty, but many analysts have likened it to economic apartheid, a meal ticket that many Malays have got too used to.

The NEP anchored Mahathirism and helped keep him in power for two decades. Malays were lifted but NEP side effects are many and cancerous; corruption, cronyism and an oversized sense of entitlement. Much of Malaysia's economy is controlled by ethnic Chinese, who pragmatically chummed up to Mahathir. To some, the NEP meant simply installing well-paid and influential Malay placemen on boards to fulfil quotas.

Anti-NEP rancour has been building for years and in 2008, five years after Mahathir

retired

, voters registered disgust by handing his Malay-centric United Malay National Organisation-led coalition its worst result in history, losing its two-thirds parliamentary majority in a gerrymandered assembly. The UMNO faithful toppled Mahathir's successor, Abdullah Badawi, and now, as support wavers, his successor, Najib, says he wants to replace the NEP with a ''new economic model'', which he pledges to ''execute or be executed''. There's a rising fin de regime tint about the UMNO empire, which has never been out of office and has absorbed Malaysia's critical facilities of state; the civil service, military, media and the education system. Abolishing the NEP is a particular cross for the aristocratic Najib to bear; it was conceived in the early 1970s by his then prime minister father Tun Abdul Razak.

Najib has a big problem, and it is not just the allegations of corruption and even murder that swirl around his circle. Like Julia Gillard, Najib doesn't have a popular mandate to govern. Also like Gillard, he got handed office when his party's faceless men knifed an elected PM, Badawi, in office. Malaysians expect Najib to go to the polls soon to get that mandate, but he doesn't seem sure it's a good idea, as a confident opposition calls him to

account

.

In shades of Gillard's Labor still, party hardliners are in revolt. While most moderate Malays accept the NEP needs tweaking, if only to keep UMNO breathing and in power, a virulent core of party heavies has organised under the banner of a movement called Perkasa, which means ''mighty'' in Malay.

Perkasa claims to be defending the Malaysian constitution, which guarantees Malay ethnic primacy. It says it is fighting for Malay rights against the rising challenge of minorities. But Perkasa feels like a supremacist movement, something a Pauline Hanson might recognise. A former US ambassador to Kuala Lumpur has described Perkasa as ''militant'', while non-Malays condemn it for racial divisiveness. That's emotive language in a country where people still define themselves by ethnicity over nationality and where the deadly race riots of the 1960s are never far away in thinking and policy - not just in Malaysia but among neighbours alert to ethnic tension.

As he dithers over rolling back the NEP and over an election timetable, Najib seems to think he can spend his way to popularity. Last week, he outlined a Mahathir-esque $500 billion investment plan to transform the economy with mega-projects. He appealed to foreign

investors

to help. But as China, India and Indonesia boom, they will need convincing it is

money

well spent.

http://www.mathaba.net/news/?x=624852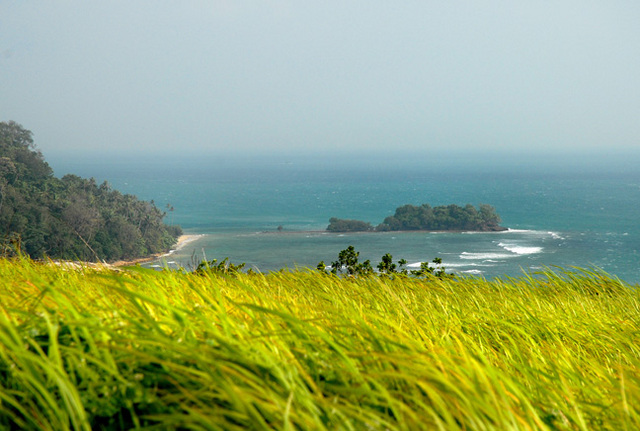 Banggi Island in Kudat

*************************



Sultan Sulu Sabah asserts rights over Sabah
By Erika Sauler
SabahPhilippines@Gmail.com

Philippines—The Sultanate of Sulu & North Borneo Sabah on Saturday declared it would assert its property rights over Sabah North Borneo regardless of the unresolved territorial dispute between the Philippines and Malaysia. Sultan Esmail Dalus Kiram II said he had entered into an agreement with foreign companies to develop Sabah, especially its oil and gas, to press his proprietary rights. In a speech at the Manila Pavilion Hotel in Manila, the sultan said, "I am getting old and the wait is too long and so I decided to sign a development contract with some legitimate foreign companies to develop our property." He said he had sent copies of the contract to the Malaysian prime minister to inform him "that we mean to exercise our rights as stipulated by the British high court of Borneo (in 1939)." Sabah was leased to the British North Borneo Co. in 1878 by the Sultanate of Sulu but it was made part of the Federation of Malaysia in 1963 after the British granted it independence. The Philippines' pending claim to Sabah is dormant at this time but Kuala Lumpur continues to pay yearly rent to the sultan. The sultan's son and royal commerce secretary, Abdula Kiram, explained that "we will exercise ownership regardless of which government owns [Sabah North Borneo]." He said they will not question the sovereignty issue because it is "complicated." The younger Kiram lamented the measly US$1,000 Malaysia pays in annual rent for Sabah compared to the US$10-12 billion annual income the territory generates for the Malaysian government. In the same forum, the sultan said they will tap private security agencies to maintain law and order in Sulu. He said, "The Sultan of Sulu and North Borneo Sabah has decided to tap quasi-government security and peacekeeping agencies



Tip of Borneo at Simpang Mengayau. Honey Bee Farm at Kampung Gombizau. Gong Making Village at Kampung Sumangkap. Bead centre at Kampung Tinangol.

Be sure to check out the Rungus handicraft, particularly their intricate beaded work and handwoven Tinohian cloth. When in Kudat, make a trip to Tanjung Simpang Mengayau , the tip of Borneo.
This is the meeting point of the Palawan Sea & South China & Philippine Sulu seas, with a rich Sulu Sultanate historical and Philippine cultural background. The dramatic vista of the endless sea and blue skies will take your breath away
Situated at the tip of Borneo, few Malaysian destinations are as remote or as intriguing as Kudat. As you land on the short strip at Kudat Airport, you have to wonder what visitors would see in the area as a holiday destination. The 40-minute flight on FAX (Fly Asian Express) from Sabah's Kota Kinabalu International Airport is a little bumpy as the 19-seater Twin Otter is buffeted by thermal air currents.
The airport consists of a building that would serve as a bus shelter in most other parts of the country. But of course it is the isolation that is Kudat's most endearing quality. Head north from here and apart from the even more remote Pulau Banggi, lying before your eyes are the open Sulu Sea and Paradise Island of Balabac which is Part of Palawan Island (Palawan.COM) in The Philippines.
This remote and wild coast of northern Borneo with its clean air, unhurried lifestyle, near pristine environment, scenic beauty and tranquility could well see a mini tourism boom in the coming years.
An exclusive development including Kudat Karma will play a huge role in attracting well-heeled tourists to a part of the world that has recently become known as the Kudat Riviera. Work is well under way to develop this and other exclusive hideaways adjacent to the beach or in the foothills immediately behind the beachfront. The projects include Kudat Karma (19 villas of between two and five bedrooms), Kulambu Cove (one exclusive villa of six bedrooms), Beach @ The Tip (eight villas of three to four bedrooms) and Coconut Reef Club (10 villas of between two and four bedrooms). Already, several imported Javanese rice barns have been erected on large plots of beachfront land. These beachside bungalows are colourfully decorated in regional-sourced textiles and fitted with the most luxurious amenities. The Kudat Riviera will offer a range of exclusive activities for guests who are used to the best. Watersports will be high on the recreational agenda for most guests.
Big boy toys like quad bikes are already in place for those who want a little sand dune action. All the bungalows within the Kudat Riviera development will be private retreats with their own swimming pool, beachside cabanas, state-of-the-art home entertainment equipment and barbecue facilities.
Guests will be offered helicopter services to access and dive in remote reefs, trek in remote rainforests, climb Mount Kinabalu, whitewater raft the Padus River or enjoy sunset cocktails on a remote island.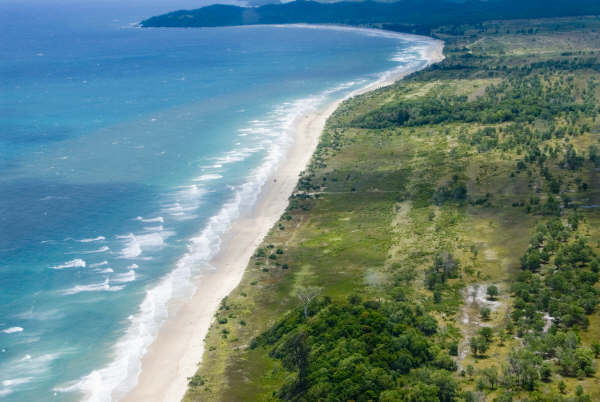 Bak Bak Beach is located near the Tanjung Sempang Mengayau, Borneo's northern tip, in Kudat. I love this beach because people live here in an old, traditional and quite life.
The place is still undeveloped but I think the authority wants to keep it that way, for now maybe. The only mode of transportation to get here is pirate taxi. You see, Sabah is a great mass of land with few people. It's sort of like Australia, densely unpopulated. Registered public transport is just not a good idea to service a secluded area like Bak bak Beach, thus, private taxis.
The tourism authority usually recommends this beach for day sightseeing but I'd recommend that you stay overnight in one of the traditional beach houses. Ask for their permission to stay overnight. At night, listen to the eldest in the house tell you legends and myths of the place.
HISTORY
Royal cousins: Sultan Bolkiah of Brunei and Sultan Fuad of Sulu Sabah
Meeting of two Sultans makes history
By Julmunir I. Jannaral, Correspondent



Darul Jambangan, Sulu: The historical bilateral relations of the Sultanate of Sulu and North Borneo Sabah and the Sultanate of Brunei where based on historical account indicating the two have blood relations would have more chances of being revived as the rulers of the two Sultanates met for the first in Malacanang Palace last week.

Sultan Muhammad Fuad Ab­dulla Kiram 1st, the 35th de jure reigning ruler of the Sultan of Sulu and Sultan of Sabah had personally met His Majesty Sultan Haji Hassanal Bolkiah Mu'izzadin Waddaulah during a state dinner in honor of the latter hosted by President Gloria Macapagal-Arroyo and the First Gentleman lawyer Jose Miguel Arroyo held in Malacanang recently.

Aside from the Sultan of Sulu and Sabah, senior officials of the Philippine government and Brunei also attended the state dinner. Among them were Chief Justice Reynato Puno; Senate President Juan Ponce Enrile; House Speaker Prospero Nograles; Armed Forces Chief of Staff General Alexander Yano; business tycoon Lucio Tan; Office on Muslim Affairs Executive Director Datu Ali Sangki; members of the diplomatic corps as well as members of the Senate and the House of Representatives; and cabinet members. Brunei Foreign Minister Pehin Lim Jock Seng who was also among the official entourage of the Sultan of Brunei that attended the exclusive state dinner.

Sultan Fuad Kiram told The Manila Times in an exclusive interview that he was pleased to meet Sultan Bolkiah especially when he shook the hand of the ruler of Brunei, and greeted him the Muslim greetings "Assalamu Alaykum [Peace be with you] your majesty." He said Sultan Bolkiah responded to him "Alaykum Wassalam [Peace be with you too] your majesty."

Based on the genealogy, the two Sultans are related by blood as one family because their common ancestor was Brunei Sultan Muham­mad Hassan whose reign was from 1582 to 1598. The genealogy further stated that Sultan Muhammad Hassan had a wife who was a Brunei princess and that the past sultans of Brunei originated and finally descended down to Sultan Hassanal Bolkiah.

On the other hand, Sultan Muhammad Hassan also had another wife who was a princess from Sulu where the past Sultans of Sulu and Sabah had also originated, and descended eventually to Sultan Fuad Kiram as the current 35th reigning Sultan of Sulu and Sabah.

The historical account also stated that Palawan and North Borneo Sabah, which is now the timber and oil rich Sabah were gifts by the Sultan of Brunei to the Sultan of Sulu in 1658 after the Sulu Sultan helped the former quell rebellion in Borneo. Thus, Palawan and Sabah became properties of the Sulu crown from 1658 up to this day.

Prior to Spain's invasion in 1521, the place that is now the Philippines was a Muslim dominion with the Sultan of Brunei ruling Luzon, while the Sultan of Sulu ruled Visayas and Mindanao. In a joint force, the Sultans of Brunei and Sultan of Sulu fought the Spanish invasion together that lasted until 1690.

However, from 1691 up to 1898, the Sultans who ruled the Sultanate of Sulu and Sabah North Borneo fought the Spaniards single-handedly. Thus, the meeting of Sultan Fuad and Sultan Bolkiah in Malacanang last week was considered as historic among royal cousins, and was indeed a sort of family reunion.

As this developed, according to Prince Omar Kiram, the grand prince and prince marshal of the Sultanate of Sulu and North Borneo, the official invitation by President Arroyo to Sultan Fuad to attend the exclusive state dinner, where he was formally acknowledged as the "Sultan of Sulu and Sultan of Sabah" was an official recognition of Sultan Fuad as the legitimate ruler of the Sulu Sabah North Borneo Sultanate.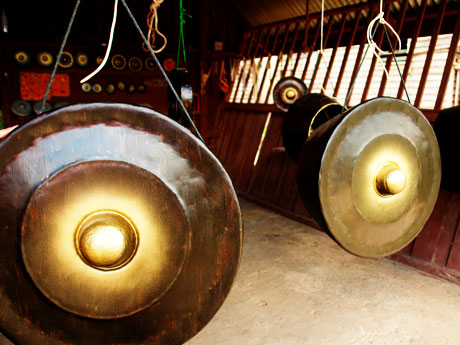 Gong-Making Village in Kudat
If you have read my tip on the honey-making village in Kudat, then you should know also about the gong-making village, also in Kudat. It is Kampung Sumangkap. A visit to the village will equip you with the knowledge how gongs are traditionally made. If you come in a tour group, the guide will translate for you.
If you come alone or in your own group, bring a local friend to translate the explanation.
The people who live here are of the Rungus tribe, who are really good at making gongs.
whole state of Sabah North Borneo and Palawan Islands are seafoods haven. People from Taiwan, Singapore, Korea and Japan will go to Sabah and seafood will be a top thing due to its freshness and richness.
But let me tell you the where to find best seafood experience. It's in Kudat, the northernmost part of Sabah.
It's the part of the state that houses the Tanjung Sempang Mengayau (TSM); the tip of Borneo (read my profile for TSM experience!). You know why seafood in Kudat is the freshest and cheapest?
It is because Kudat is surrounded by the sea on its three corners of the wind – west, north and east. To the east is the South China Sea and the east is the Philippine Sulu Sea. Anywhere you go that serves seafood, it will be cheap. But the cheapest is if you go to the jetty itself where the fishing boats land after a fishing trip.
The jetty is located at the Sidek Esplanade, at the town of Kudat itself. You buy retail but the price is wholesale. How nice! After making your fishy purchase and if you are travelling on a public transport such as a bus, make sure you look for a small basin on the bus and place you seafood there.
The bus drivers don't want to get the bus floor wet and fishy smelly.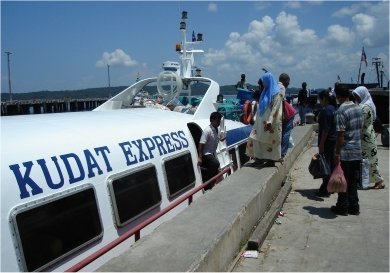 There are tens of hotels in Kudat town. But the best would be those located at the Kudat New Township, a newer part of the town. The length of new township stretches along the Sidek Esplanade, by the seashore.
So from the new township, you will be able to look at the sea and the cloudy mass of land far beyond, which is one of the two ears in the "dog's head" in the northeast of Borneo.
Once you have chosen a hotel at the new township, choose a room located at the side of the hotel that overlooks the sea view. From your room window, you can look at your parked car below (to make sure it is still there) and watch the sea, the esplanade and fishing boats racing each other.
If you are lucky, there will be breeze from the sea so you can eat snacks by your hotel window and enjoy the wind blowing your hair. I spent hours doing this by my hotel room window.

Sidek Esplanade is located just outside Kudat town centre along the waterfront of Teluk Marudu.
In general, Kudat is located some 3 hours to the north of Kota Kinabalu. It is best to rent a car from Kota Kinabalu for a self-drive tour to Kudat and its vicinity.
Otherwise, the only option to get to various tourist attractions in Kudat is by chartered tours which are not exactly economical and does not offer travel flexibility. DESCRIPTION: As Kudat is naturally graced with beautiful ocean scapes all around, the construction of an esplanade is probably a given.
Sidek Esplanade can be regarded as the centre of congregation among the locals especially at night. There is an iconic clock tower that marks the entrance into the esplanade area, along with some other buildings and structures. The esplanade was opened to the public rather recently, in April 2002 to be exact.
Its opening was officiated by the then Chief Minister of Sabah. In general, there are not many features along the waterfront, save it for some resting pavilions, landscaped gardens, and the likes.
There is a section in the esplanade that consists of floating houses where local fishermen rearing commercial ocean fish in cages. A rather unique sight to see I must say.
The esplanade comes alive at night as a number of eating joints become operational. The area is known for its fresh seafood which come at rather affordable prices. During my visit here, I had a decent meal of steamed fish with rice and vegetables.
There are options of picking up the fish to be cooked from the cages or the containers to ensure their freshness.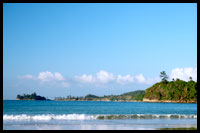 For beach lovers who opt for a more reclusive and less mainstream beach vacation, Kelambu Beach is the ultimate place to be.

Though less known, Kelambu Beach is indeed one of the best beaches in Sabah with its clear aquamarine sea and beautiful white sand engulfed by astounding verdant islands.

The inviting clear waters offer a variety of activities such as speed boating, water skiing, swimming, and snorkelling. The wonderful beach, on the other hand; is a perfect spot for family picnics, romantic strolls by the beach, seashells collecting or simply to enjoy a gorgeous sunset.

On the way to Kudat, be sure to make a detour to Kelambu Beach where you can sit back and delight in the beauty of nature's best!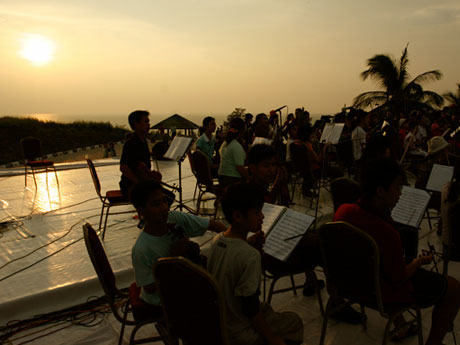 This dramatic headland is situated in the northern-most tip of BORNEO, the third largest island in the world, after Greenland and New Guinea. It is located in the Kudat Peninsula, about three and a half hours (or 215 kilometres) drive from Kota Kinabalu City.
Simpang Mengayau means 'lingering junction' as it is here that the South China Sea lingers and meets the Sulu Seas flowing from the east ... Enjoy the stunning view. The sunsets and full moons are just beautiful ... The Pulau Kalampunian lighthouse is a reminder of treacherous coastline and past shipwrecks. On the left is the beautiful beach of Pantai Kalampunian.
It's a lovely easy stroll to the flagpole, the Globe and the rocky outcrop that forms the "Tip of Borneo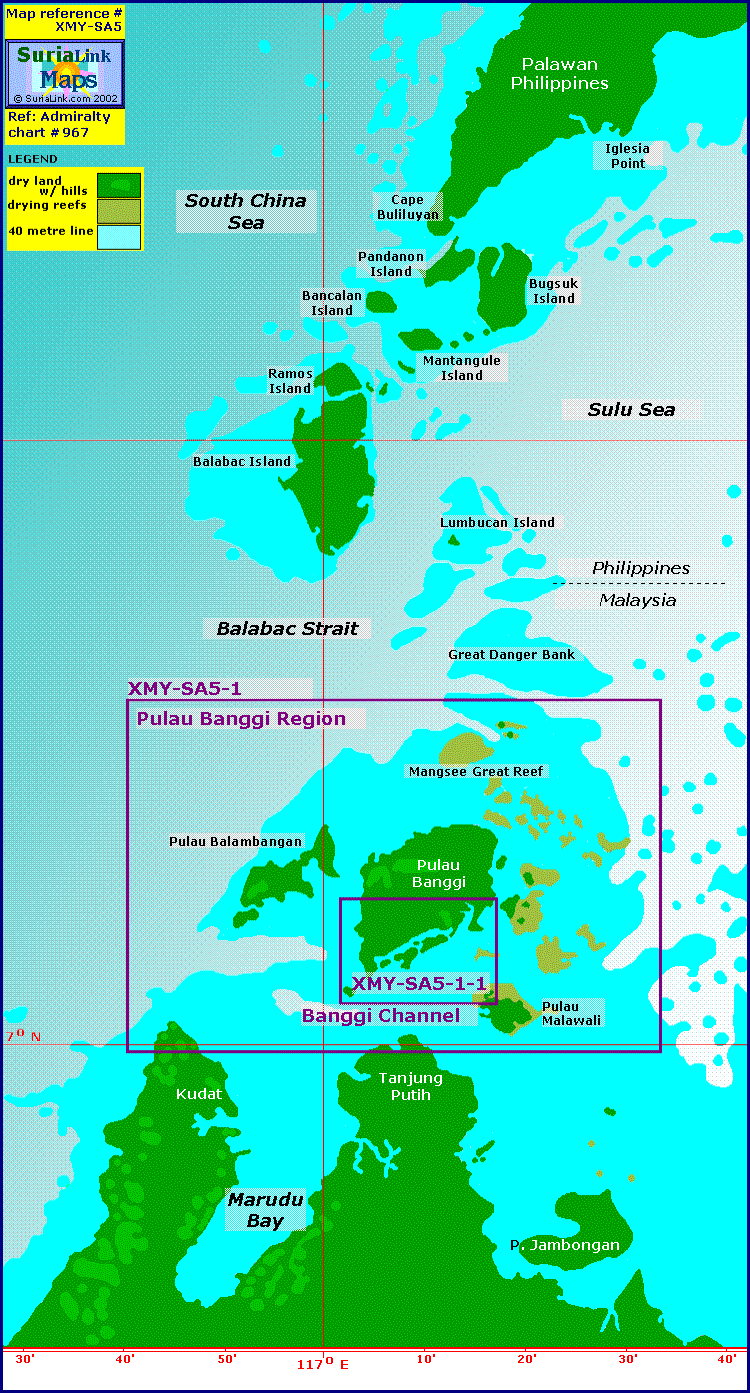 Kudat Riviera super-luxury-tourism villa: resort in Kudat

Kudat Riviera super-luxury-tourism villa: resort in Kudat have secured two prestigious awards for Sabah last month at the Cityscape Asian Property Award Show, highlighting once again the growing potential and popularity of Sabah in the eyes of the world.

These recent accolades, commending the Kudat Riviera by Exquisite Borneo Villas for two categories, one for Best Developer - Waterfront Development (Future) and the second for Best Developer - Corporate Social Responsibility, join the growing list of accolades being garnered by the Kudat Riviera, and setting the path of success for this prestigious tourism development at the northern tip of Sabah.

Other awards achieved in 2007 included two awards from the prestigious CNBC/Daily Mail International Property Awards in categories for Best Architecture and Best Development, and also the Top of the Region - Finest Development in the Asia Pacific Region from Asia Pacific Tropical Homes Magazine.

EBV has introduced and pioneered the super-luxury villa market to Sabah's tourism industry with its Kudat Riviera villa resort.

It is set to open its doors at the end this year. The Kudat Riviera will position Sabah alongside its neighbours Bali and Thailand, which avidly market luxury villas to the high-end tourism market as a cornerstone of their tourism plans.

Bali, Thailand, Boracay, the Indian Ocean and Caribbean have offered super luxury private villa estates to the premium top-end tourism industry as an exclusive alternative to hotels for many years, creating successful markets for high-yield, low-impact tourism.

Minister of Tourism Datuk Masidi Manjun said, "The luxury tourism villa market is a great and long-overdue move to help boost Sabah's image and global awareness. As well as filling a missing gap in Sabah's tourism accommodation portfolio, this move puts Sabah on the global map and as a result, indirectly helps all sectors of the tourism industry in Sabah from backpacker-level up to our five-star hotels.

"The greater the awareness for the destination, the greater the demand for all levels of foreigners to visit us; so all players in the tourism industry get to benefit, not only hotels but ground operators, activity and wildlife centres, water sports operators, shops and restaurants to name but a few. We welcome and appreciate EBV's efforts to bring the luxury villa market to Sabah, and see it being the start of a significant uplift in awareness for Sabah."

With the successful marketing of the Kudat Riviera, the global trend of growth in this lucrative villa market is now set to boom in Sabah, one of the few remaining destinations that has not capitalised on to-date. Many overseas investors and high-end luxury hotel groups are now looking closely at Sabah to further develop this market, which will do wonders for Sabah's tourism industry as a whole.

A spokesperson for EBV said, "The villa market can and should be an ever-expanding one for Sabah. Bali alone has well in excess of 2000 villas, with Thailand closely following behind. While EBV has introduced their first 30 exclusive luxury villas and Nexus Resorts Karambunai has played a role with their investment-home development, there is still substantial room for further growth in this market.

"Great interest and plans are already in place for others to follow suit and Sabah being a diverse destination holds many different location types for villas - surrounding the mountain, on islands, Sabah's coastline beaches and in rainforest/wildlife areas.

"It is very important that things are kept focused though. The global target audience for this high-end market is very particular and it is vital that strong environmental consideration and a medium-to-low density philosophy are maintained. It is simply not the case to cram as many units in one piece of land possible for maximum short- term gain.

"The international new-age jet-set simply will not buy them and will not come on holiday to stay in them. The key selling point is the fact that units occupy large areas of private land affording privacy and exclusivity, and that they see Sabah is devoted to protecting, and not over developing small areas of land.

"Strong environmental practices need to be in place by default primarily to protect Sabah's natural wonders, but also to ensure the investors and visiting guests are interested in the first place.

"This has been the backbone of the Kudat Riviera's success to date, as so many destinations have developed and the premium tourists now seek the opposite. It is also vital to have the global sales and marketing ability to sell and rent such villas. EBV is fortunate to have the backing of parent company, Touchdown World Travel Group, a European-based global tour operator and tourism marketing company with extensive marketing reach and experience in this market segment in over 70 countries worldwide."

EBV's Kudat Riviera will feature 30 exclusive private villas, complete with private butler and staff, their own private swimming pool and tropical gardens, offering the ultimate exclusivity to guests in Sabah.

Each private villa estate sits on a land plot of between 1-6 acres of beachfront, hilltop land and private coves, spread over 6 kilometres of idyllic coastline. Also featuring several restaurants, recreational facilities and a luxury spa, The Kudat Riviera, or 'KR' as it is known, has become a destination in itself.

The villa owners are resident overseas and many have supported the Malaysian government's Malaysia My Second Home (MM2H) initiative.

They may visit their residence only once or twice a year, and the rest of the time EBV will manage and rent out their properties to high-end tourist guests as part of the super-luxury KR resort.

A spokesperson for EBV and the Touchdown Group said, "Concentrating on low-impact and environmentally-friendly 'responsible' tourism, EBV's tourism villa project prides itself on the use of natural materials throughout, extensive private land plots with minimal number of people per acre and a low-impact footprint on the natural environment.

Imagine going to a hotel where your room is 6,000 square feet (a villa) and you have a private pool and garden over an acre in size! Not only that but you have a private butler and staff to look after you throughout your stay, as well as private chefs to cook for you in your villa if you don't want to visit one of the many resort restaurants.

"From KR, guests can charter a helicopter, yacht or four-wheel drive and visit the many other varied attractions of Sabah, including idyllic islands, Mt Kinabalu, Sepilok or any of the other wonders of Sabah. It's the perfect holiday and destination for our esteemed guests".

KR is scheduled to open its doors to world later this year with its Phase-One portfolio of seven luxury villas, restaurants and activities/tours and excursions. This will grow over the following 12 months to its full compliment of 30 villas and the Coconut Reef Club Spa.

Already, the Kudat Riviera is becoming a desired place to visit by mega-yacht owners from around the world with its crystal clear waters and idyllic beaches, supported by a luxury resort infrastructure. In the past two months, two such yachts graced the shores of Kudat, enjoying the Rungus hospitality and the fresh fish offered by the local fishermen who enjoy engaging with the international jetsetters on-board the yachts.

The Touchdown Group has placed a massive effort on marketing Sabah as a destination for mega-yacht owners, and sees Sabah as the potential epicentre of the growing popularity of the South East Asian cruising circuit.

Last year, Touchdown brought in and handled seven mega-yachts with a combined value of some US$100-200 million. Owners and guests on board relax and enjoy the wondrous clear seas and idyllic islands, but also regularly venture ashore to buy provisions and gifts, charter helicopters to take them around Sabah to visit the many tourism attractions in the State, and more often than not, the owners donate large sums of money towards nature conservation, particularly for the orang-utans and sea turtles.

The greatest benefit is their high-end profile, which provides greater awareness for Sabah as a destination suitable for the rich and famous.

All in all, the introduction of both the luxury tourism villa market and mega-yacht marine tourism industry sector in Sabah benefits the State's tourism industry immensely.

Touchdown has blended the two together to ensure that the needs of the 'super-tourists' can be met from all angles - whether for accommodation, yachts, helicopters and for dining, with their restaurants, atmosphere Revolving Restaurant in Kota Kinabalu and the English Tea House & Restaurant in Sandakan (Sandakan.COM)

The group's entire portfolio will work in synergy to create an image for high-end tourism for the State and paves the way for responsible and sustainable development throughout the State.

Seen as a prime example of the potential of the Sabah Development Corridor plans, EBV's Kudat Riviera is going to create big waves in Malaysia, and indeed South East Asia, in the next few years...those mega-yachts better have some strong anchors!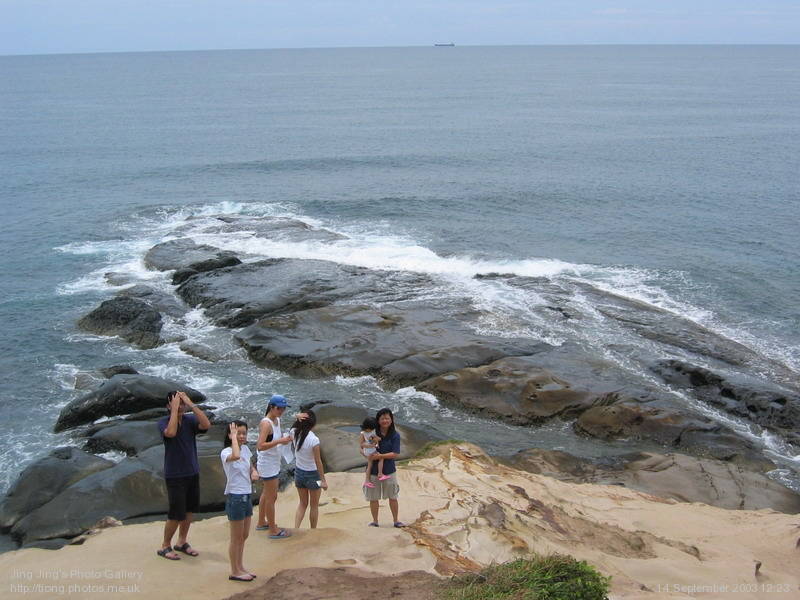 TIP OF NORTH BORNEO SABAH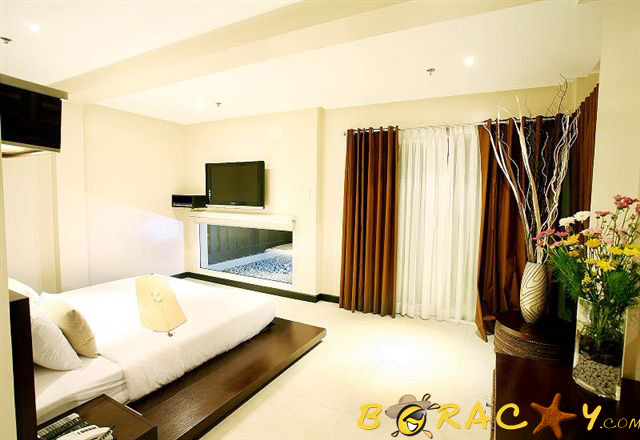 Two Seasons of Boracay Island - BORACAY.COM


TWO SEASONS RESORT OF BORACAY ---- BORACAY.COM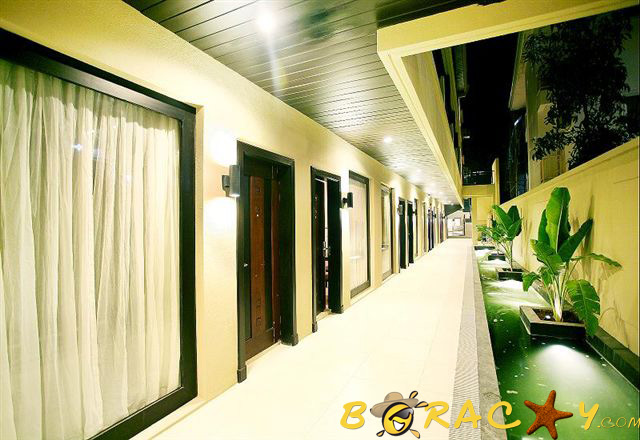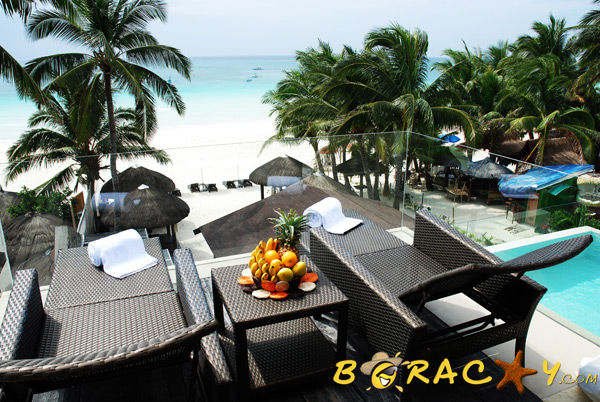 TWO SEASONS RESORT SUITE HEAVEN ---- BORACAY OF PHILIPPINE ISLANDS



Tropical Paradise of Boracay




Enter Kudat - Balabac - Palawan - Caticlan - Boracay Residents Chat Room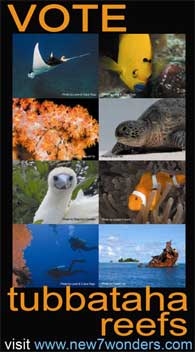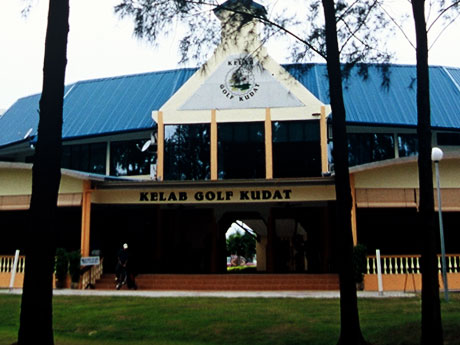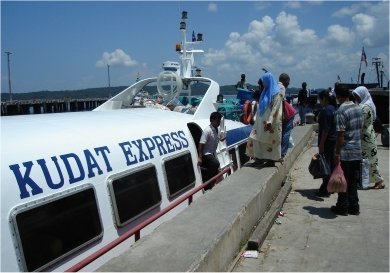 Upgrading of roads for Kudat villagers
KOTA KINABALU: Hundreds of villagers in Kudat can now look forward to better links to their kampungs with the upgrading of nearly 13-kilometres of roads in the district.
Deputy Chief Minister Tan Sri Joseph Pairin Kitingan said the upgraded roads led to Kampung Kendangan, Kampung Lotong and Kampung Tagumamal Laut.
He said though there were some delays in the completion of the road sealing project that began some two years ago, the villagers there were already benefiting from the improved links.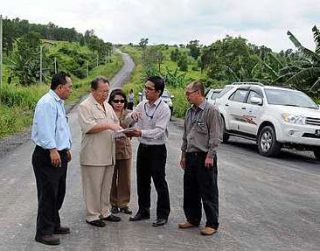 "The delays were due to some technical problems," he said after touring the project site here on Wednesday.
Pairin added that the RM22mil project was important as it enabled villagers in the Matunggong area to transport their produce more efficiently to Kudat town.
"The villagers will not have to endure muddy tracks when they go to the rural health clinic and primary school at Kampung Lotong when it rains," he said.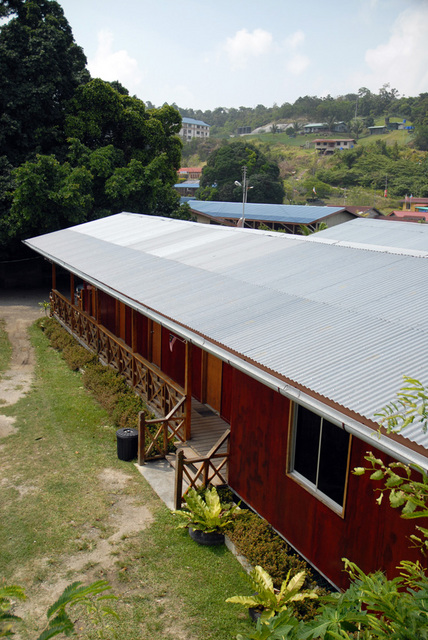 Banggi Island Chalet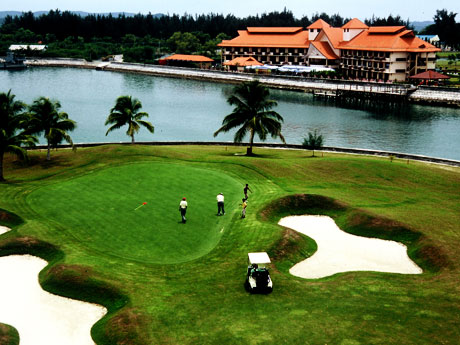 Kudat Golf Facilities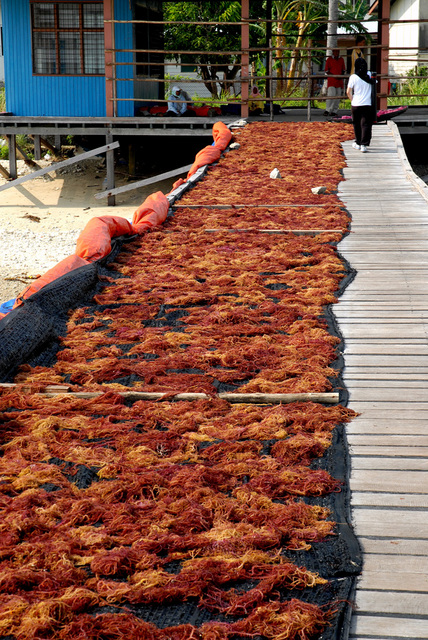 Kudat Seaweed